Introduction to Panelview Plus Configuration
Before we download to the Panelview Plus terminal over Ethernet, we need to get into the Panelview Plus Configuration screen.    This will help you to determine the IP address if it is already set up.   We also need to determine the firmware revision of the Panelivew.  You will need this before creating your runtime in FactoryTalk View.
Enter Configuration mode
If your Panelview Plus has an "Exit" or "Configuration" button, you can use that.   By default, you will find a "Shutdown" button on the main screen.   The programmer will sometimes remove this, or place it on a secure screen for security reasons.   If your application does not have one of these buttons, reboot the terminal.  When you reboot, you will see a square appear in the lower left screen of the Panelview terminal.   Hold this square to enter configuration mode.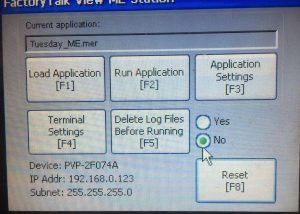 The IP address is displayed in the lower left portion of the configuration screen if it is already configured.
Configuring the IP Address
If you need to configure the IP address,  go to "Terminal Settings" on this configuration screen.
Second, choose "Networks and Communications".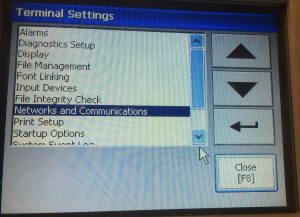 Now we will choose Network Connections.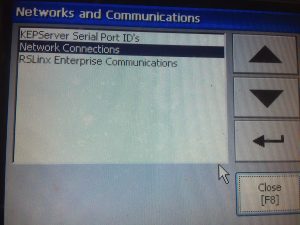 Next, go to "Network Adaptors".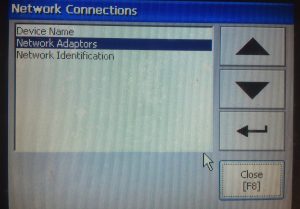 Then, be sure the Built-In Ethernet Controller is selected, and choose "IP Address".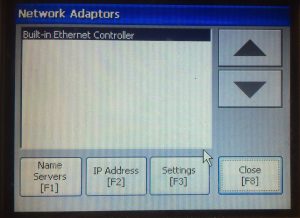 Finally, you can set up the Ip address.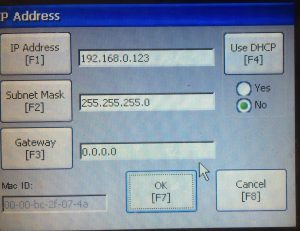 Be sure to exit back to the main configuration screen after setting the IP address (and Subnet Mask), then reset the terminal!
Find the Firmware Revision
Before downloading to the Panelview Plus terminal, we will need to know the revision of the terminal.   When you create the runtime project from FactoryTalk View ME, you will need to select the revision of the terminal you are downloading to.
From the Configuration menu, choose, "Terminal Settings".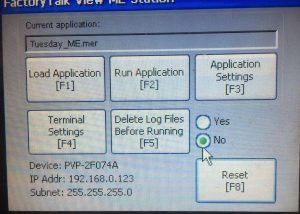 Then, go to "System Information".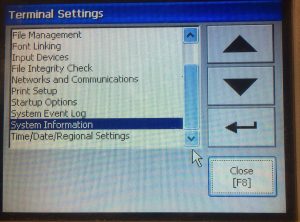 Next, we will choose "About FactoryTalk View ME".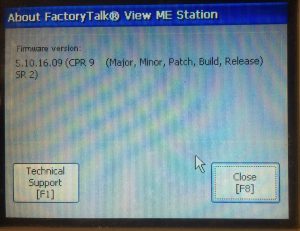 Now your version will be listed on your screen.   To get started with a new project in FactoryTalk View ME, you can start here with this link!
For general information on FactoryTalk View ME, visit the FactoryTalk Category page!
— Ricky Bryce