Introduction to the PLC-5 Power Supply
The PLC-5 Power supply provides power to the PLC-5 chassis. There are several power supplies to choose from, however, in this post, we will concentrate on the 1771-P4S. Other power supplies include a redundant configuration (such as the 1771-P4R modules), and a 1771-P7, which is an external power supply.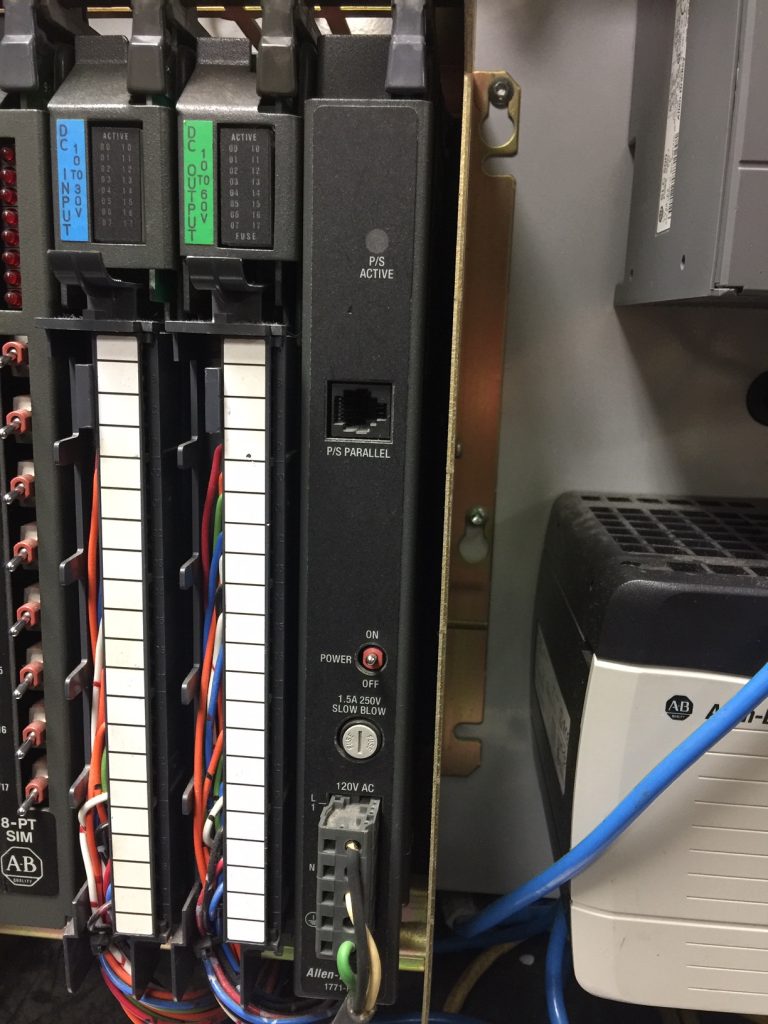 Jumper Configuration and connections
Before putting the 1771-P4s in a chassis, there are a few things to check. First, check the jumpers on the power supply.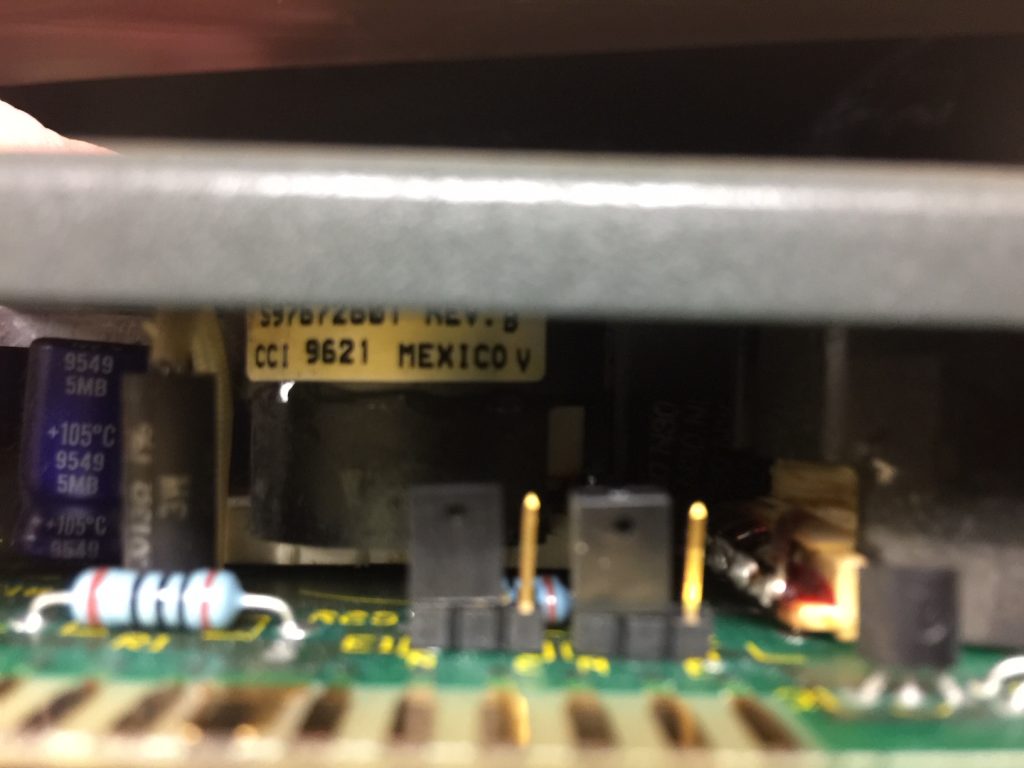 The jumpers are shown in a factory default configuration. Notice both jumpers are on the left two pins. Move both jumpers to the right only if this is a single power supply in a power supply chassis. In this case, you will have a cable connecting the power supply chassis to your main chassis.
Also be sure to answer the question on the I/O Chassis backplane. The backplane has a power supply jumper that must be in the "Y" position to use this power supply in the same chassis as your processor. If you have an external mounted power supply, such as the 1771-P7, then this jumper must be in the "N" Position.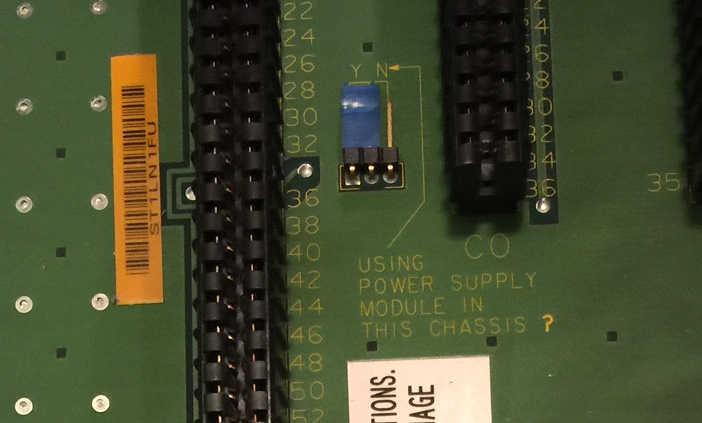 Although the 1771-P4S provides 8 amps to the backplane, you can increase the amperage by adding another power supply. If you add two power supplies to the same chassis, connect them together via the PS Parallel port. You need a 1771-CT cable for this connection.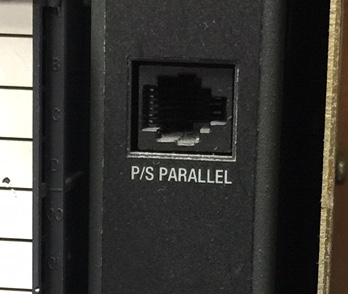 Troubleshooting the Power Supply
The power supply has two forms of protection. A blown fuse indicates a defective power supply. Although this fuse is replaceable, from my experience, it will just blow again if it's replaced.
The DC side is protected by circuitry in the power supply. If the power supply itself becomes overloaded, it will shut down. You will know this if you have power to the power supply, but no active light. To reset the power supply: Power down, correct the overload condition, and power back up. I've seen documentation which indicates that you only need to cycle power for 5 seconds to reset the power supply. However, other types of power supplies, such as the 1756-PA72B might take 45 seconds to reset.
Power Switch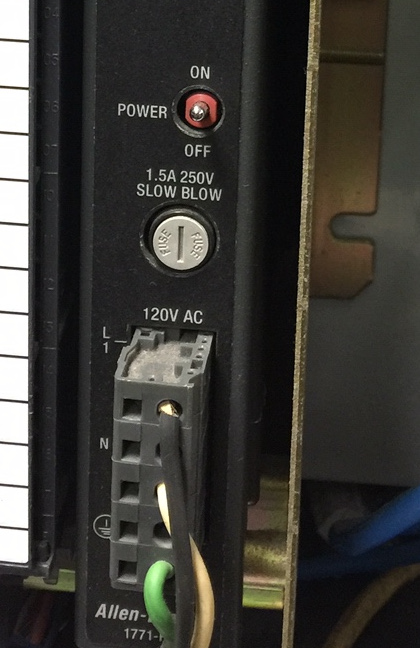 The Power Switch will shut off the power supply, therefore, shutting off backplane power to all modules. Important to notice: The switch shuts off backplane power to the modules only. Your I/O modules will still have power that is supplied by a field power supply.
If you have other questions, or want more information on this power supply, please look at the 1771-P4S manual.
To see other posts related to the PLC-5 visit the Category Page!
— Ricky Bryce